What is Purim? Learn more about this Jewish holiday with these Purim crafts, Purim activities, and a free Purim unit study!
What is Purim?
Purim is a Jewish holiday that celebrates Queen Esther's bravery against the evil Haman. Shalom Sesame (Sesame Street) has a short story about the story of Esther and Purim.
There are a lot of different traditions surrounding Purim: giving to charity, eating a festive meal (including hamentaschen, jelly donuts!)
Purim Crafts
Help the story of Purim come to life in a new way with these Purim puppets. Print them out on cardstock or other sturdy paper, color, cut out, and attach your Purim people to a large craft stick or tongue depressor. Then use the puppets to act out Esther's heroic story.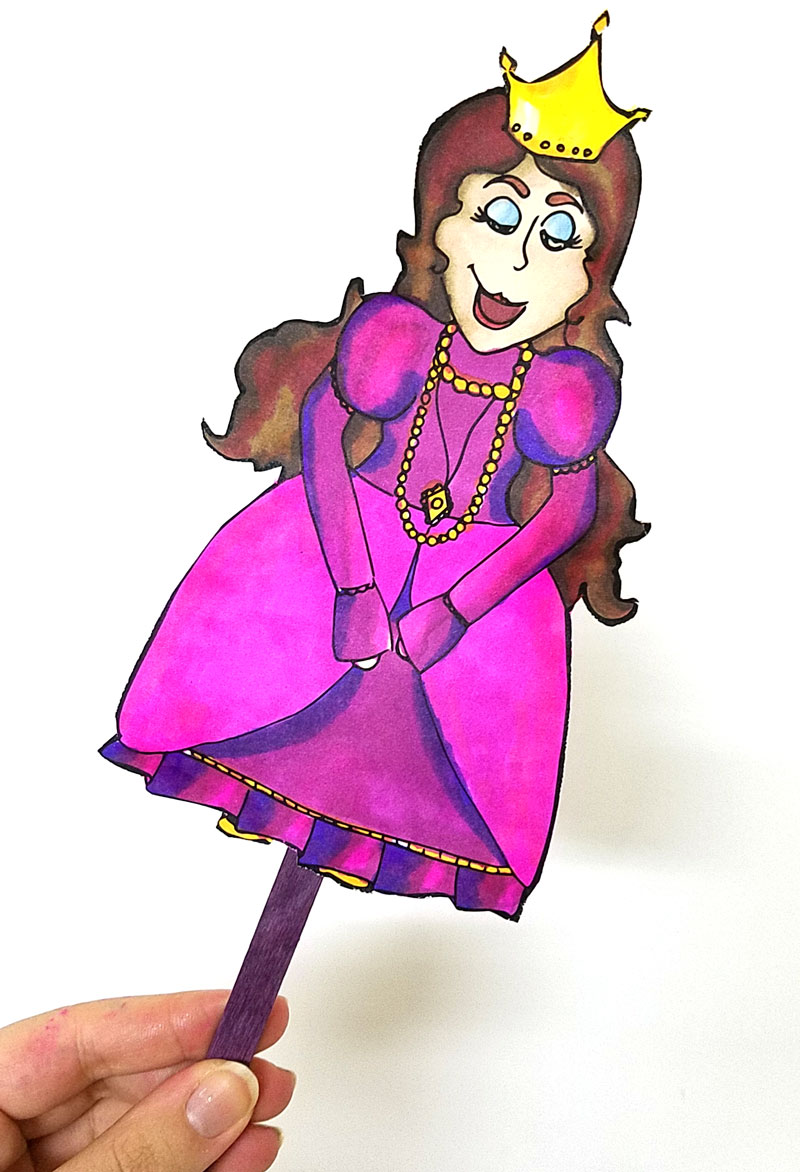 To make these simple yet eye-catching paper tags, simply print out the template, cut, thread a needle with some embroidery floss, and begin stitching! This link also includes directions for a simple backwards stitch that is easy for absolute beginners.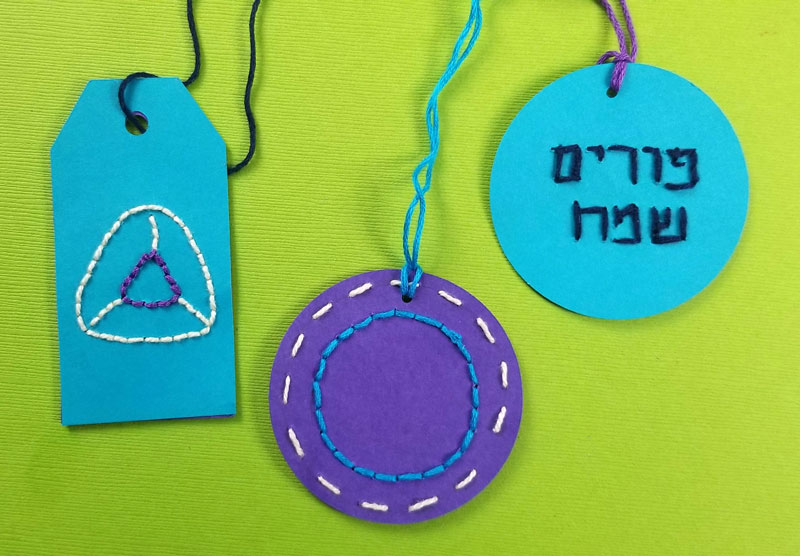 Make this fun noisemaker to celebrate Purim using items you already have laying around the house! Sometimes called a grogger, this shaker will have you up and dancing all over.
Use this site to print off a mask template. Then use markers, glitter, and fabric to decorate your mask to your heart's desire. Perfect to wear to your next Purim celebration.
It's tradition to give gifts during Purim, so why not do it in style? Use old wooden clementine crates to create these beautiful boxes, fill them, and give them to your family and friends.
Use some cardboard (old cereal boxes work great) and some simple craft items to decorate your very own Purim crown to wear in celebration. Make this craft as simple or as detailed as you like.
Purim Unit Study
Learn more about the traditions surrounding Purim with this free seven page unit study about the history and traditions of Purim, with a few fun activities. Grab the free unit study here.