As Hanukkah approaches on December 10 this year, try these Hanukkah foods that kids can make.
Hanukkah, also known as the Festival of Lights, celebrates the rededication in 165 BC by the Maccabees. In the temple, the Jews had only enough oil to last one day, but it miraculously lasted eight days, which is why Hanukkah is celebrated for 8 days.
You might enjoy the Hanukkah books and movies for kids list, and this video explains Hanukkah really well.
8 Hanukkah Foods That Kids Can Make
Hanukkah Latkes – Jewish Moms and Crafters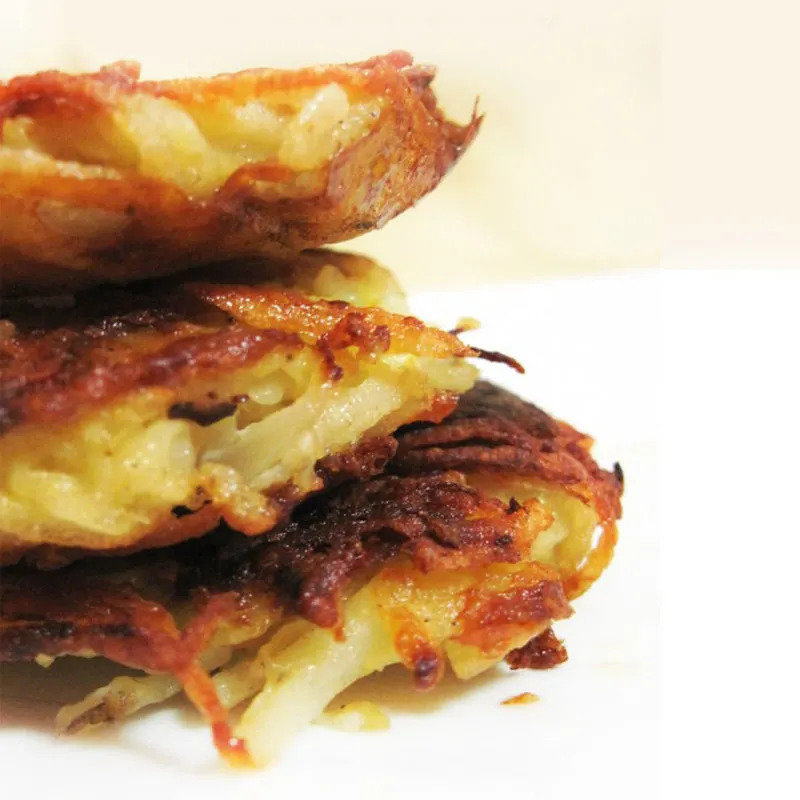 Latkes are a delicious food that can be enjoyed around Hanukkah or really anytime of the year! These potato pancakes, crispy with grease and a little salt, are sure to be kid-approved and asked for again and again!
Gluten-Free Sufganiyot – Fearless Dining
Sufganiyot are traditional Jewish jelly-filled friend donut dusted with a generous amount of powdered sugar. They are so delicious you'll be hard pressed to eat just one! Sufganiyot were originally created to symbolize the miracle of the oil that was supposed to last for just one day but lasted 8 instead. But make no mistake–these donuts will not last your family 8 days!
Hanukkah Haystacks Treat – Bullocks Buzz
This beautiful blue treat will get you into the Hanukkah spirit! Made with chow mein noodles and peanuts covered in delicious blue and white melted candy goodness, these haystacks are sure to be a hit with kids of all ages.
Hanukkah themed Bento Box – Jewish Moms and Crafters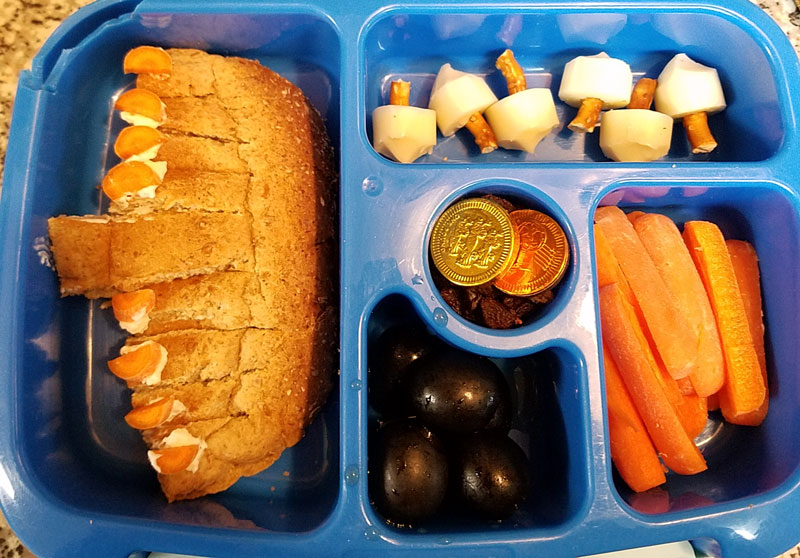 If your kid needs a cool Hanukkah-themed lunch to take to school, consider trying out this fun and meaningful bento box. Dreidels are made from cheese and pretzel sticks, sliced carrots stand in for candles, a cream cheese sandwich doubles as a menorah (complete with carrot 'flames'), and don't forget traditional chocolate coins for dessert.
Hanukkah Stained Glass Cookies – Living Sweet Moments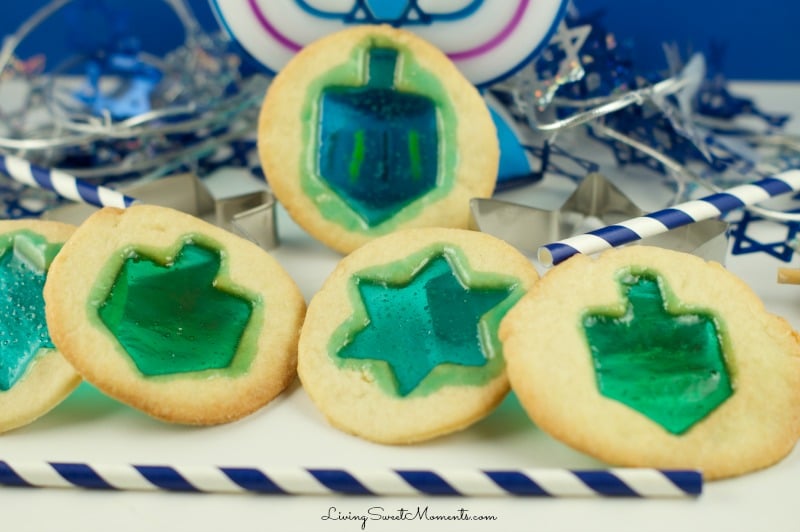 These buttery sugar cookies combine with a hard candy stained glass "window" to make a beautiful Hanukkah treat! They may look complex, but don't worry! This recipe is absolutely kid-friendly and much easier than you might think.
Rice Krispie Dreidels – Nurture Store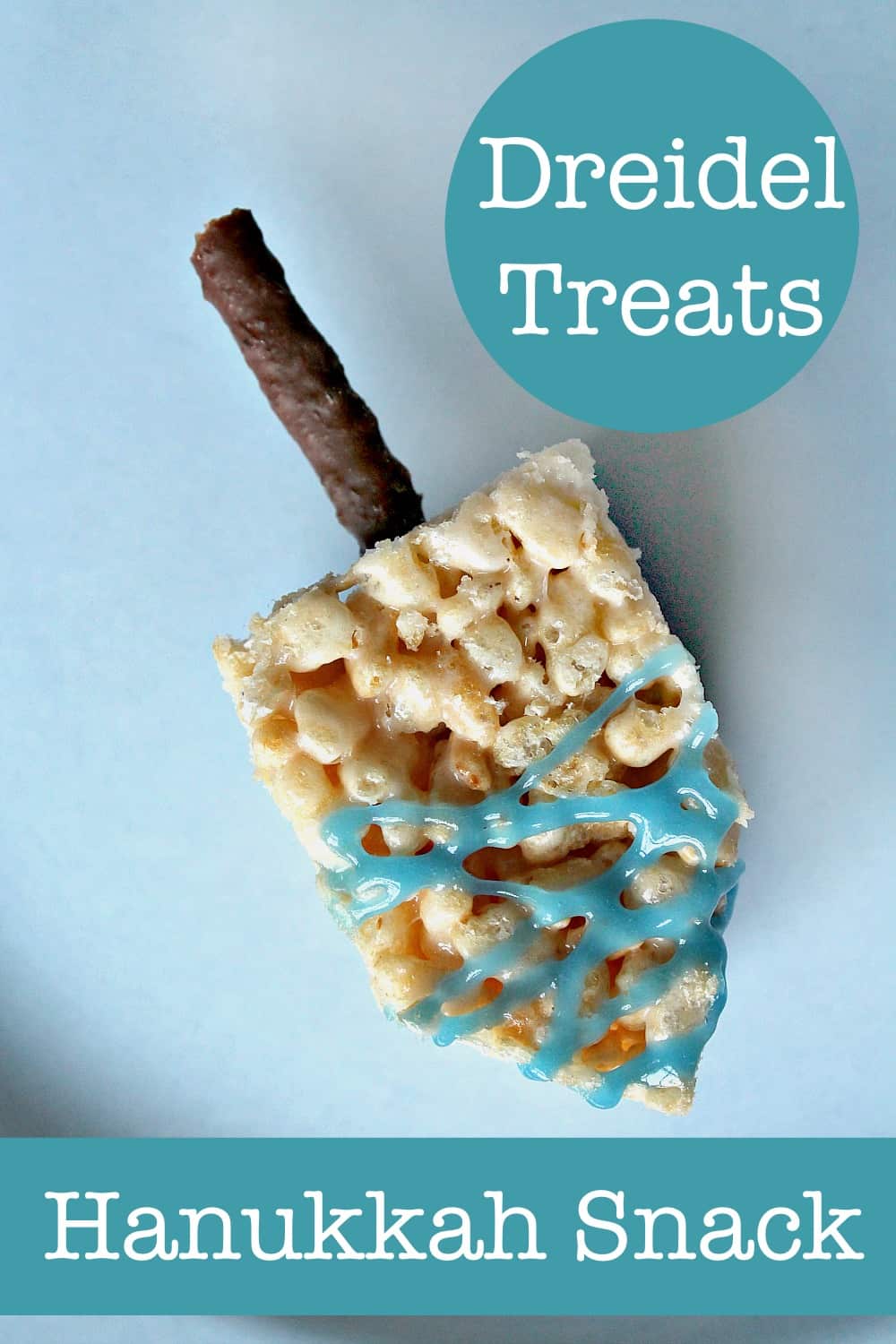 Everyone's favorite classic dessert–ooey, gooey rice krispie treats! These are combined with a chocolate stick and topped with blue frosting to form the cutest (and tastiest!) dreidel you've ever seen!
Crispy Air Fryer Gluten-Free Vegan Latkes – Strength and Sunshine
This version of latkes is guilt-free! Make these potato pancakes sans all that oil by using your air fryer–and voila! You have a delicious and gluten free side that will have everyone coming back for seconds.
Challah Bread Pudding – Food Wine Sunshine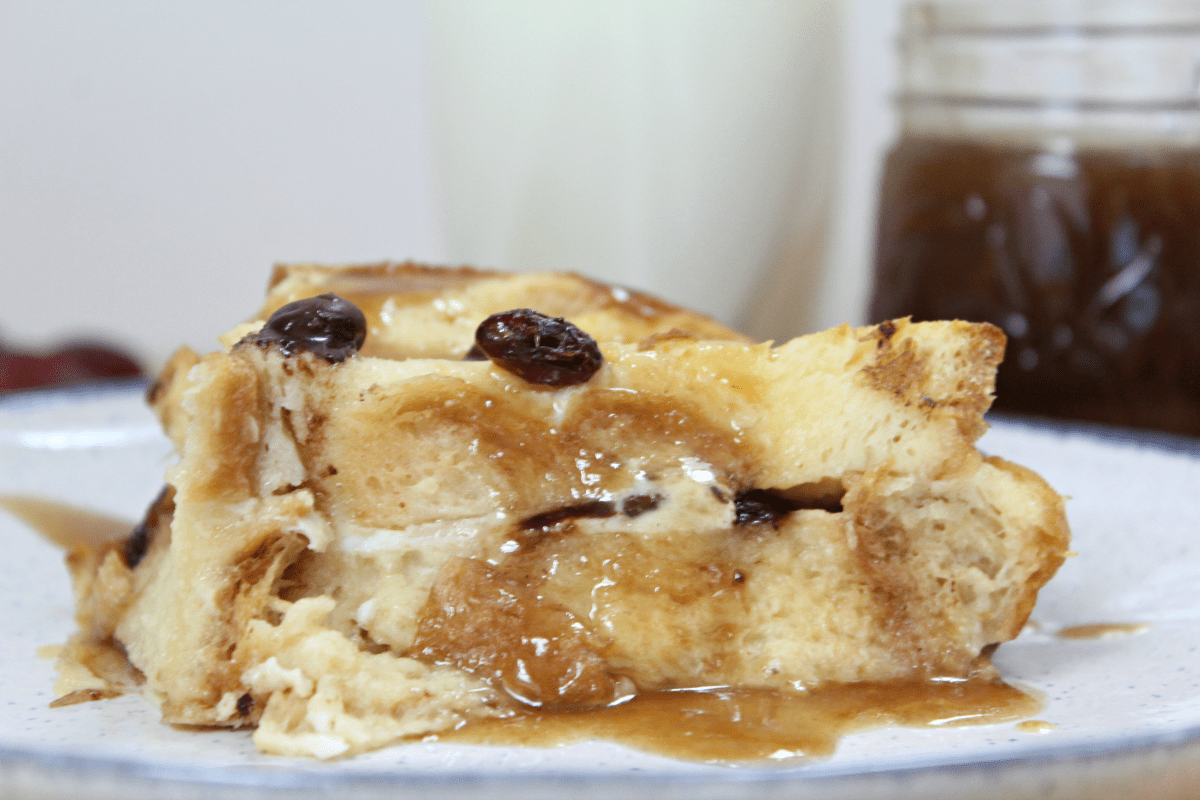 This challah (traditional Jewish braided bread) is made here into a delicious bread pudding topped with sweet raisins and a delectable caramel sauce. Fancy to look at, tasty to eat, and a breeze to make!