Disclaimer: Some of the following links are affiliate links. I make a small commission from some of the links on this site. You can read my full disclosure
here
.
25 Small Business Gift Ideas
Lately, I've been buying things from the mall and big box stores less and less and supporting small businesses more. I was never a big mall shopper, but have been making a conscious effort to avoid fast fashion or junk I (or others) don't need. Instead of having all of the different streaming services, I've been enjoying supporting independent creators on YouTube. (I am a strong advocate for NOT illegally streaming either!)
Here is a practical list of my favorite small businesses to support for birthdays, the holiday season, or to treat yourself.
Did you know plastic lasts forever? (That's a long time.) Blueland has been one of my first steps into going plastic-free and reducing waste. My favorite part about Blueland is their prices are cheaper than alternatives (ahem, Bath and Body Works) and just as good. Blueland's foaming hand soap is heavenly. (My favorite scent is peppermint, but they're all great.)
2. Binder Clips – AnnMarie Larson Crafts
These are my binder clips I bought from this Etsy shop a long time ago and I love them! They're a cute little gift for people that love organizing things and they come in all different colors.
This San Diego company creates beautiful beach towels that are sand-resistant. 10% of profits go towards marine life preservation. I own one and love mine! (They also double as decor since they're so pretty and light.)
4. Paint-by-Number for Adults – PaintPlot
Based out of Australia, I love PaintPlot's intricate color by number paintings. This one took me FOREVER but I'm excited to hang it up! I just ordered the Amsterdam one and am excited to try it out.
5. Jewelry
Whenever I buy jewelry for someone, I love Etsy's options. They have ideas for every interest and are personalizable. I also try not to go off the first page of Etsy and try to support some of the smaller shops. 🙂
This pan was kind of a splurge, but its beautiful and versatile design makes the Always Pan an excellent choice for new homeowners or anyone who loves kitchen gadgets.
From your dog to a special event, Etsy has thousands of personalizable ornament ideas.
8. Customized Stationery – Minted
If you know someone that loves writing notes and letters, check out personalized stationery from Minted. (They don't just have to be for weddings or special events, either.)
9. Borderless Puzzles – Four Points Puzzles
These puzzles are affordable ($25 each) and come in SO MANY cool designs!
These beautiful hammocks are ethically made in El Salvador. They run over $100 each – but are a good fit for a chic addition to a kid's or teen's room.
11. iTalki
Give the gift of language! Speaking with a native is the fastest way to learn a new language. iTalki connects you to teachers all over the world to practice language.
12. Your favorite blogger
Have a favorite blogger or vlogger? They're a small business! Buy their merch, cookbooks, or items in their store. It means a lot to us. 🙂
Gifts for Foodies
Spoonful of Comfort is a great way to tell a loved one that you are thinking about them. Send them a dozen cookies or a full meal for four for $80. They have many different options available.
For coffee lovers, try this customizable 3, 6, or 12 month coffee subscription box.
This black-owned company focuses on giving back to fight against homelessness and advocate for youth programs and workforce development.
I saw this on Shark Tank and ordered some – I'll update after we try this vegan mushroom jerky.
A husband and wife duo created this macaron company. Their macarons come in a variety of different tastes and colors.
With this small business, 100% of the net profits goes toward animal rescue groups.
Based out of Colorado, The Tea Spot is focused on providing specialty teas and giving back to the community.
Universal Yums is a fun subscription box where you can try different foods from all over the world!
For Kids
Customizable Wooden Name Puzzle
For younger kids, I love these customizable wooden name puzzles. Great for baby showers or a gift for toddlers.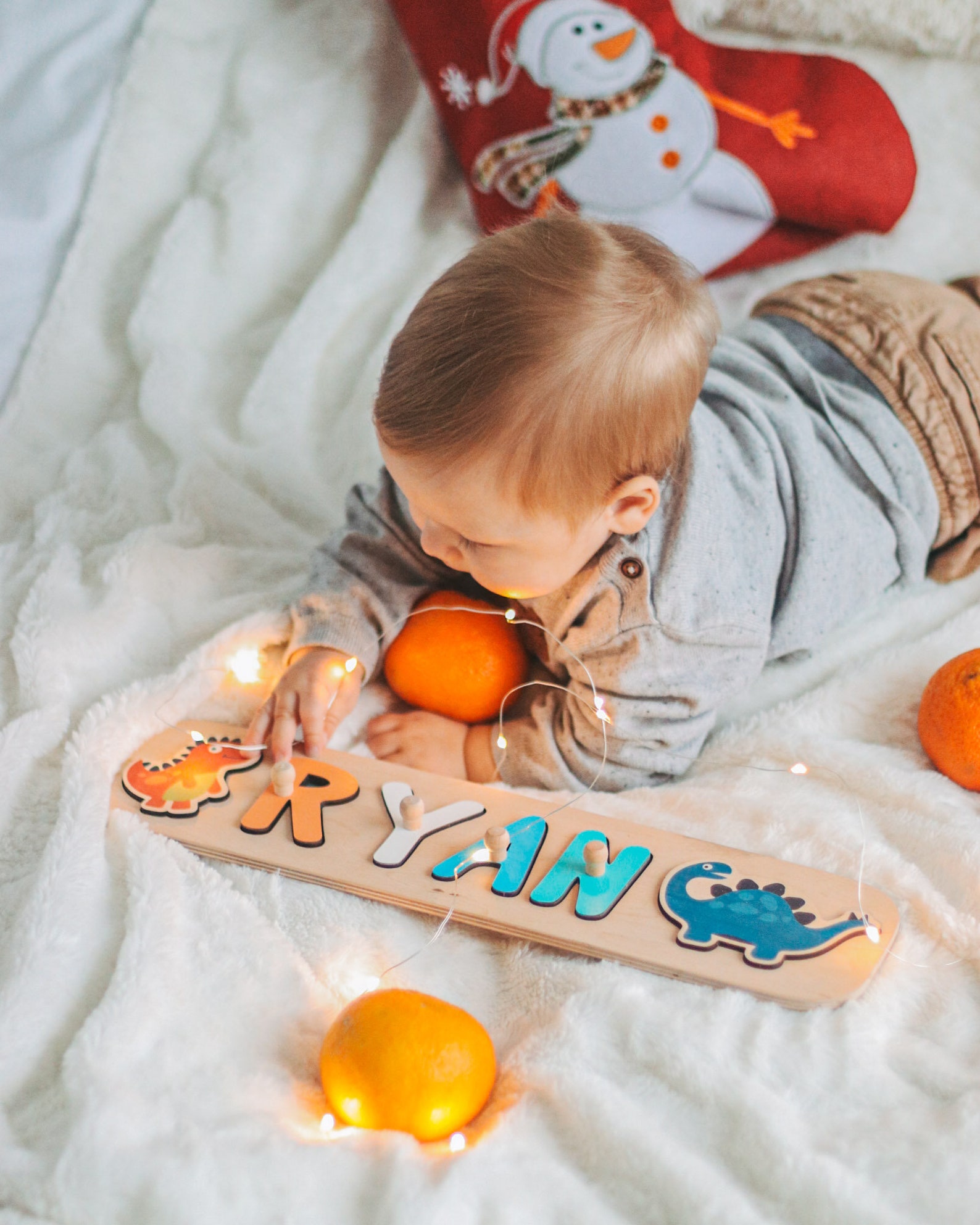 Great for ages 6-14, this cooking-themed subscription service is a lot of fun and gets kids involved in the kitchen.
My younger sister has been into fairy gardens recently. This kit is great for kids wanting to start a fairy garden.
DIY At-Home President's Escape Room
I love escape rooms, and this escape room can be printed and done at home. Use the code LOVETOLEARN for 20% off. 🙂
From forensic science to cooking, you can learn ANYTHING with Outschool's classes from the comfort of your own home.
Other Practical, Local Gift Ideas:
(may vary by region of course 🙂 )
EXPERIENCES: (MORE EXPENSIVE)
EXPERIENCES: (BUDGET-FRIENDLY)
Hiking
Manicures
Pottery/ceramic class
Cooking class
Ice skating
Restaurants
Smoothie shops
Froyo shops